Here are some resources you may find helpful
Make the Connection - An Interactive Resource for Veterans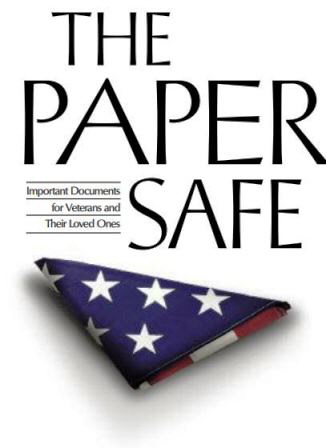 TENNESSEE TAX GUIDE FOR MILITARY MEMBERS AND VETERANS
Tennessee law allows for some tax exemptions and other exceptions for military members and
veterans. This guide discusses various benefits afforded to these individuals and how they are applied.


Laimon W. Godel, Jr.
Past Commandant and Paymaster
Lt. Alexander Bonnyman Detachment 924
Commandant - Department of Tennessee
Marine Corps League
Knox County Area Veterans' Services

Military personnel records can include DD 214, discharge papers, service personnel records, and service medical records. These documents contain information normally needed to verify military service for VA benefits. Discharge papers are also required for burial in state veterans' cemeteries. If veteran's DD-214 has been misplaced or lost, please call Knox County Veterans' Services in this section for assistance in obtaining a replacement copy. If the veteran is deceased, a copy of the death certificate will be required by the National Archives when requesting a replacement copy.

It can take six months or more to obtain VA benefits after an application has been filed. The Fully Developed Claim (FDC) program can speed up the process, but it is only for applicants who can organize and submit all relevant claim information with one filing. To file using FDC, obtain the form (Form 21-527EZ) and instructions at www.va.gov.

American Red Cross: 584-2999

6921 Middlebrook Pike, 37909
Provides information and referral, emergency transportation for VA appointments within the state, emergency communication
for military personnel and their families worldwide, financial assistance to military personnel and families, military retirees, and immediate family members. Website

Ben Atchley State Veteran's Home: 862-8100

One Veterans Way, 37931 Website

Knox County Veteran' Services: 215-5645

Knox Central Building, 1000 N. Central Avenue, Box 6, 37917
Assistance in filing VA claims. Conducts monthly outreach at all Knox County Senior Centers, see pages 143-144. Call for dates and times. Mon.-Fri., 7:30 a.m.- 4:30 p.m. Website

Tennessee Department of Veteran's Affairs: 594-6158

601 S. Concord Street, Suite 108, 37919
Information about VA benefits. Help in filing claims and other paperwork Website

U.S. Department of Veteran's Affairs: 1-800-827-1000

VA benefits including information about education programs; home loans; disability; VA medical care; burial, survivors', and insurance benefits; and more. Automated phone system; have Social Security or VA number available Website

VA Medical Center: 1-423-926-1171

James H. Quillen VAMC, Mountain Home, TN
P.O. Box 4000, Mountain Home, TN 37684 Website

Vet Center: 633-0000

2817 E. Magnolia Avenue, 37914
Individual and group counseling and psychotherapy for all veterans who were in a war zone, in combat or wounded, from WWII to present. Website

Veterans Affairs Knoxville Outpatient Clinic: 545-4592

803 Ray Mears Boulevard, 37919
Medical and psychiatric treatment, counseling and medications for veterans. Website

Veteran's Upward Bound Programs: 974-2132

1914 Andy Holt, 25 HPER, University of Tennessee, 37996-2745
For veterans (low-income or first in family to go to college) who are potential college students, even if GED is needed first. Free services prepare for enrollment in vocational, technical, or college level. Must have been discharged from the military on or after Jan. 31, 1955, under conditions other than dishonorable. Website

2014 U.S. Military Retired Handbook

Published by Military Handbooks, FREE Military Handbooks and Guides Since 2001
This unique handbook will guide you step by step through the entire process. You'll gain a clear understanding of all your rights and privileges, so that you may take full advantage of all the benefits. After all, you've earned them, and a grateful nation wants you to experience and enjoy them.


Veteran Job Seekers
Free Career Placement Services for JMOs, NCOs, and Enlisted Technicians


Veteran Fast Launch Initiative

The AICPA has joined forces with SCORE in the Veteran Fast Launch Initiative to connect veterans with CPAs across the country.
CPAs have an opportunity to volunteer and provide up to five hours of free financial advice to veterans on starting or growing their business.


You've met the challenge of being a Marine. Now it's time to make the most of your experience as you move on to civilian life. Whether you're going back to your hometown or starting over somewhere else, you'll need the right resources and connections.

At Marine For Life, we provide you with links to the employers and Marine-friendly organizations that can ease your transition to civilian life and help you succeed.

The SBA Veteran's Small Business Resource Guide

VETS serves America's veterans and separating service members by preparing them for meaningful careers, providing employment resources and expertise, and protecting their employment rights.

Resources for Veterans, their family members, and civilians to obtain career advice and find jobs. Whether you're looking for a job at VA, another federal agency, or you need help navigating opportunities in the private sector, these sites will help you through the process.
Get started on a new career today!

VetJobs is available to assist ALL members of "The United States Military Family". This includes Officer and Enlisted, Active Duty, Transitioning Military, Reservists, Veterans, Retirees, of the Air Force, Army, Coast Guard, Marine Corps, Merchant Marine, National Guard, Navy, NOAA and Public Health Service along with Trailing Spouses, Eligible Former Spouses, Widows, Widowers and Dependents and DOD civilians.

Transitioning from military to civilian life presents unique challenges. To make things easier and provide structure, a few of the leading organizations in veteran career development have combined forces to create one, easy place to start.

360 Degrees of Financial literacy is a national volunteer effort of the nation's Certified Public Accountants to help Americans understand their personal finances and develop money management skills. It focuses on financial education as a lifelong endeavor - from children learning about the value of money to adults reaching a secure retirement.