Job Listing Sites
(These are our picks of the web)
(Updated 12 MAY 2014)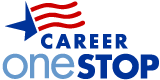 CareerOneStop, a comprehensive, national Web site that helps job seekers, employers, students and workforce professionals find employment and career resources. It includes America's Career InfoNet and America's Service Locator.

Search thousands of Atlanta job listings. If you are registered with My ajcjobs, you may save your search by checking the Save as Search Agent box, naming the Agent and selecting an Agent email frequency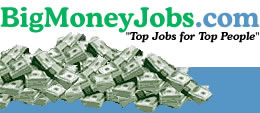 BigMoneyJobs.com is an on-line Job board offering Top Jobs For Top People. This board only posts the resumes of High skilled and talented individuals who are seeking more out of their careers and even more from their employers. This site is for only the best and most senior candidates.

Here's where you'll find more than 125,000 jobs posted within the last 30 to 45 days, with new positions posted daily across our 41 local markets. Plus, access to millions of additional open positions on major and difficult to find secondary job sites via the Career bizCenter tool.

Making informed and educated decision about a career or job opportunity can be a difficult and time consuming task. For years CareerProfiles.info has been assisting aspiring career professionals, job seekers and students make better, more informed career choices by providing them with highly relevant, reliable and up-to-date career information and job search resources. With many thousands of daily visitors CareerProfiles.info is now one of the premier career and job search websites on the Internet.



ComputerJobs.com is the Internet's leading IT employment Web site. Founded in 1995 by and for information technology professionals, the company provides its visitors with high quality computer-related job opportunities and career-related content organized into 18 vertical skill sets and 19+ major metropolitan markets.

Established in 1995, Computerwork.com focuses solely on the needs of computer professionals in finding jobs and developing their careers. Our quick and easy resume posting system allows you to notify our membership of your availability in no time at all, allowing you to best position yourself for the future.

This site is exclusively for Defense and Aerospace professionals and offers candidates the highest level of confidentiality available. The network of Partner sites provides an extensive pool of talent and job opportunities while the unique profiling technology matches talent and employers with pin-point accuracy.

Dice.com The premier job search web site for computer professionals, (it really has jobs for "main frame") with thousands of high tech permanent, contract, and consulting jobs nationwide.

America's most trusted source for recruiting job seekers from diverse ethnic cultures, life styles, life stages, creative persuasions, abilities, religious affiliations and gender. Diversity.com provides best in class recruitment advertising and diversity branding.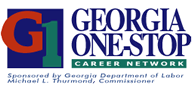 Georgia Department of Labor
Job Information System on Internet. Lots of new material including an online workshop that is a guide for anyone seeking employment. Although it won't get you a job, it will help you develop a plan, sell your skills to employers, and shorten your period of unemployment. It addresses some of the challenges you may experience in job seeking and provides tips on new and effective job search techniques. Also provides a self directed job search of Georgia's job bank. Job listings in other states and Federal job listings may be accessed. List of local career center offices (With maps) to file claim

The JobCentral National Employment Network is provided by leading U.S. employers as a public service for all employers and all job seekers regardless of ethnicity, gender, sexual orientation, disability, religion, age or national origin.

The nationwide, yet community-focused, network is available to employers at a nominal cost and is always available free-of-charge to job seekers.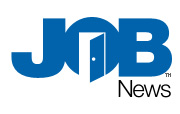 Founded in 1994, Job News is the leader in recruitment advertising. Job News is an all local employment resource. Our focus is on offering complete recruitment solutions to local jobseekers and local employers. Job News has developed a convergence of Print, Web, Radio and Television media outlets, all FREE to the jobseekers and all designed to help potential employees and employers connect.

Job News knows how important it is for a jobseeker to find the perfect job opportunity. The right career is a life changing event and Job News is committed to making the job search task easy and user friendly. Start your search today by selecting your local site from the dropdown menu on the left or by picking up a copy of the weekly publication available at many high traffic retail outlets. Also, be sure to attend the Job News Job Fair in your area.

The growth of HigherEdJobs.com over the years has established it as an industry leader. Now, over 318,000 faculty and staff visit HigherEdJobs.com each month. We currently list open positions from 614 colleges and universities. HigherEdJobs.com was carefully designed to help job seekers and job posters in higher education find each other.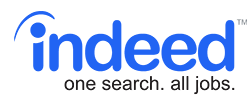 Indeed is a search engine for jobs - with a radically different approach to job search. In one simple search, Indeed gives job seekers free access to millions of employment opportunities from hundreds of websites. Indeed.com includes all the job listings from over 500 websites - major job boards, the top 200 newspapers, hundreds of associations and company career pages - and we continue to add new sites every day.


Offers a one-stop, Internet-based, career solutions resource with some of the most advanced privacy features available. We are the only job board that provides a direct exchange between opportunity seekers and employers by prohibiting headhunters and third party staffing agencies from posting jobs on our site.

KNOXVILLE NEWS SENTINEL - Job Center
Local jobs? You've come to the right place.
Jobseekers can search for jobs quickly and easily. Registered jobseekers can see their resumes automatically match them with available jobs. Registration is simple and quick, and if you're already registered you can log in now.


There are many ways you can use KnoxvilleHelpWanted.com to help you find the perfect new job. All these services are FREE. There's no charge. No hidden costs. Best of all, these jobs are local. You don't have to waste time wading through ads for jobs in other parts of the country.

Founded in 1997, LatPro.com is the leading employment source for Spanish- and Portuguese-speaking professionals throughout the Americas. We provide access to the most progressive, high-growth companies, using personalized tools to make the process effective, efficient and convenient. Candidates can post resumes anonymously, receive emails instantly announcing new job opportunities that match their profile, and read expert advice on job-seeking.

was created to take advantage of the many new features at Net-Temps including the Job Search Agent, relocation tools, resume statistics, chat rooms, classifieds and auctions. Creating a desktop is simple, and it's free of charge. Your personalized Job Seeker's Desktop helps you manage and track your success during the job search process.
MONEY JOBS - NICE QUICK SEARCH TOOL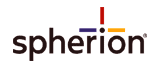 Spherion Career Center:Your gateway to great opportunities.
The job you want ... it's out there. Find it here and now with Spherion®. Why Spherion? We are one of the largest U.S. employers and have contacts with leading companies nationwide. Search for jobs and apply for opportunities

It's your one stop source for federal jobs and career information. Your career in the U.S. Government starts here! Thousands of open positions, plus how to's and you can load your resume into the federal data bank.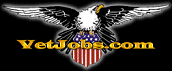 VetJobs.com was established from three years of Internet research on job and resume sites. This research indicated there was a gap in sites which assisted recruiters in identifying not only transitioning military, but also highly qualified veterans who have separated over the decades and are now productive members of the civilian work force in all disciplines

CareerJournal.com is the Internet's premier free site for executives. Content comes from the powerful editorial resources of The Wall Street Journal published by Dow Jones & Co., as well as from the CareerJournal.com editorial team. Content includes daily updates of critical news, features and trends that are relevant, whether you're searching for a new position or striving to improve the job you have.